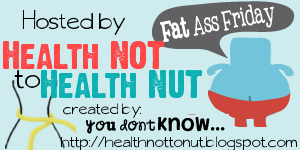 Whooo... I have been a slacker here this week.
Sorry for the lack of posts-for some reason this week has been crazy.
Isn't my new dress pretty? Also I'm starting to see a little bit of a difference with my waist-I really should take some measurements so I can track it better! :)
Update on Last Weeks Goals
Keep Doing the 30 Day Shred - SUCCESS-ish. I skipped a few days...
Drink More Water - FAIL. I sucked at water drinking this week.
Keep Eating Healthy - FAIL. While I made some good choices this week was bad for food.
I ended up skipping my workout on Saturday, Sunday, and Monday unfortunately, but finished out Level 1 of the 30 Day Shred on Wednesday. I started Level 2 last night (Thursday) and all I can say is NO. It's a LOT harder... Walking Push-ups, Oblique Twists, the skater move... UGH. I spent a lot of the first workout trying to figure out how to balance in Plank position and be able to pull off whatever move I was supposed to be doing.
I have decided that I need to go invest in some better shoes. My workout shoes were some I picked up at Walmart (first part of the problem) a few years ago and they are not comfortable. They're too big, not enough arch support, etc... My feet hurt a lot when doing my workout. I need a good high-impact, weight-bearing shoe with arch support. So far I've had recommendations for New Balance, Tone-Ups, and Nike Shox. Guess I'll have to go shoe shopping at some point this weekend.
Even for slacking off I lost 1.6 lbs. Not as good as the whopping 6 I lost last week, but I'll take it! :)
Continue with the 30 Day Shred (even if it's not every day)
Eat Healthier
Drink More Water
Try and fit in Hula-Hooping somewhere...