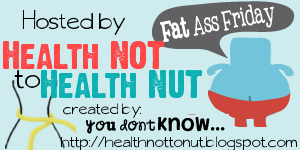 So I have been out horribly sick with the flu, and not here posting.
It knocked me on my butt and I spent 2.5 days dying on the couch.
So ultimately I ate fairly healthy this week and stayed within calories.
Except today, since it's the work party and I"m eating French Toast and Pancakes.
But I didn't exercise at all due to repertory issues. :(
I did make an amazing homemade Chicken Noodle Soup though.
Also when I weighed myself on Monday I was down 1.6lbs. Not much but I'll take it.
How are you doing in your health goals?
Link-up!