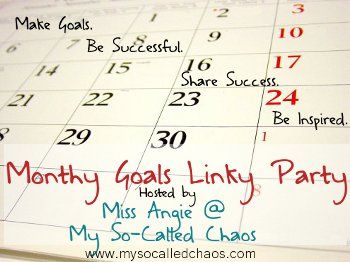 Over on
my other blog
, I host a monthly goal linky party. The idea is to get us paying attention to our goals, and to have support for us as we work towards being successful with them. Also, everyone who links up throughout the year is entered to win (one entry per linkup-so you could be entered 12 times!) a huge prize at the end of the year. It's very exciting.
So I'm going to list my fitness goals for April here as well:
Drink more water.
Make healthier choices.
Do a Juice Cleanse after my birthday.
Go to the GYN.
Start Hula-Hooping again.
Start taking my vitamins again.
What are your goals this month?